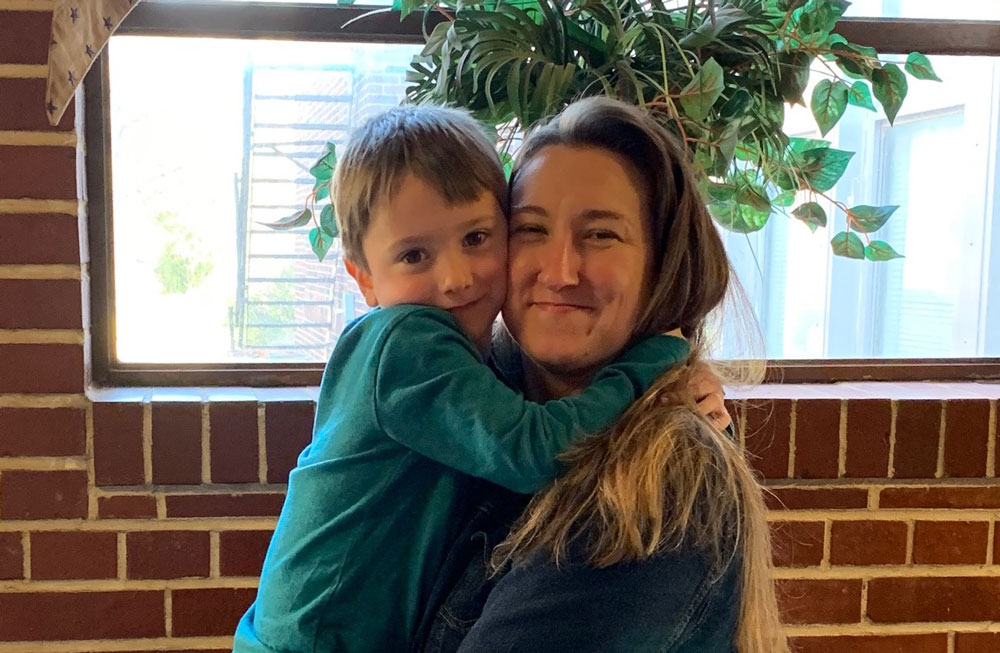 Habitat for Humanity of Harvey County welcomes our newest Habitat homeowner partners, Barbara Merrifield and 5 year-old son Jonah. Barbara heard about the Habitat program from a friend. She had been wondering for a while whether or not there was any way she could own her own home after years of renting. Learning about Habitat gave her hope that it might be possible.
Barbara was born in Wichita, grew up in Salina and then Newton – so other than her 3 year term in the Army after graduating from Newton High School in 2005, she's never strayed far from Kansas. Her mother passed away in 2007, and since then Barbara rarely sees her extended family. They do have some older close friends that they spend time with. Being a single parent has been a big challenge. Barbara works hard to keep their little family on a schedule and maintains healthy boundaries between work, chores and playtime to make it all work.
She has been working for NMC Health for 3 years as an outpatient-inpatient insurance coordinator. Prior to that she worked for Pine Village in Moundridge, and prior to that she was an in-home care provider for an adult with Downs Syndrome.
Barbara enjoys reading, spending time outdoors with energetic Jonah and occassionally they watch a movie together at home. Jonah will be starting Kindergarten in the fall. He loves running, is very curious and is very much a "people person." Noting that her email address contains the phrase, "Intentional Trust," I asked Barbara if she would mind sharing with me the meaning of this for her. She said it has to do with her daily faith walk, of mindfully remembering that God is in charge and what that means for her and her daily choices.
Please keep Barbara and Jonah in your prayers. We look forward to getting to know this young family and supporting them as they build their new home.
If you know someone that would be interested in becoming a Habitat for Humanity homeowner, make sure they connect with us here or on Facebook!